Reformed, improved, fully fed.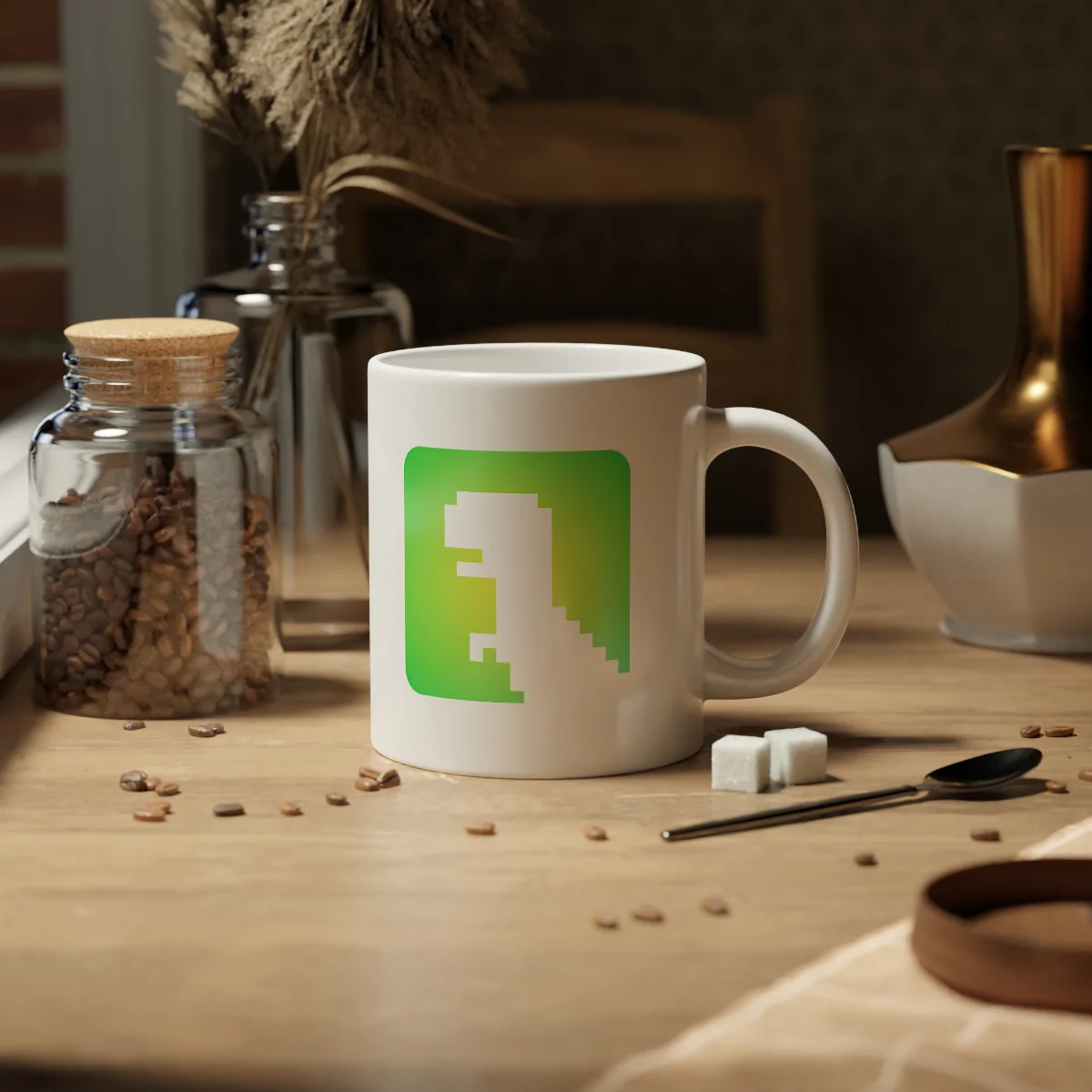 Shop the Dinos merch.
Yes! At Radical Dinosaurs, we do offer in-real-life merchandise. From hoodies to hats, get your favorite items now!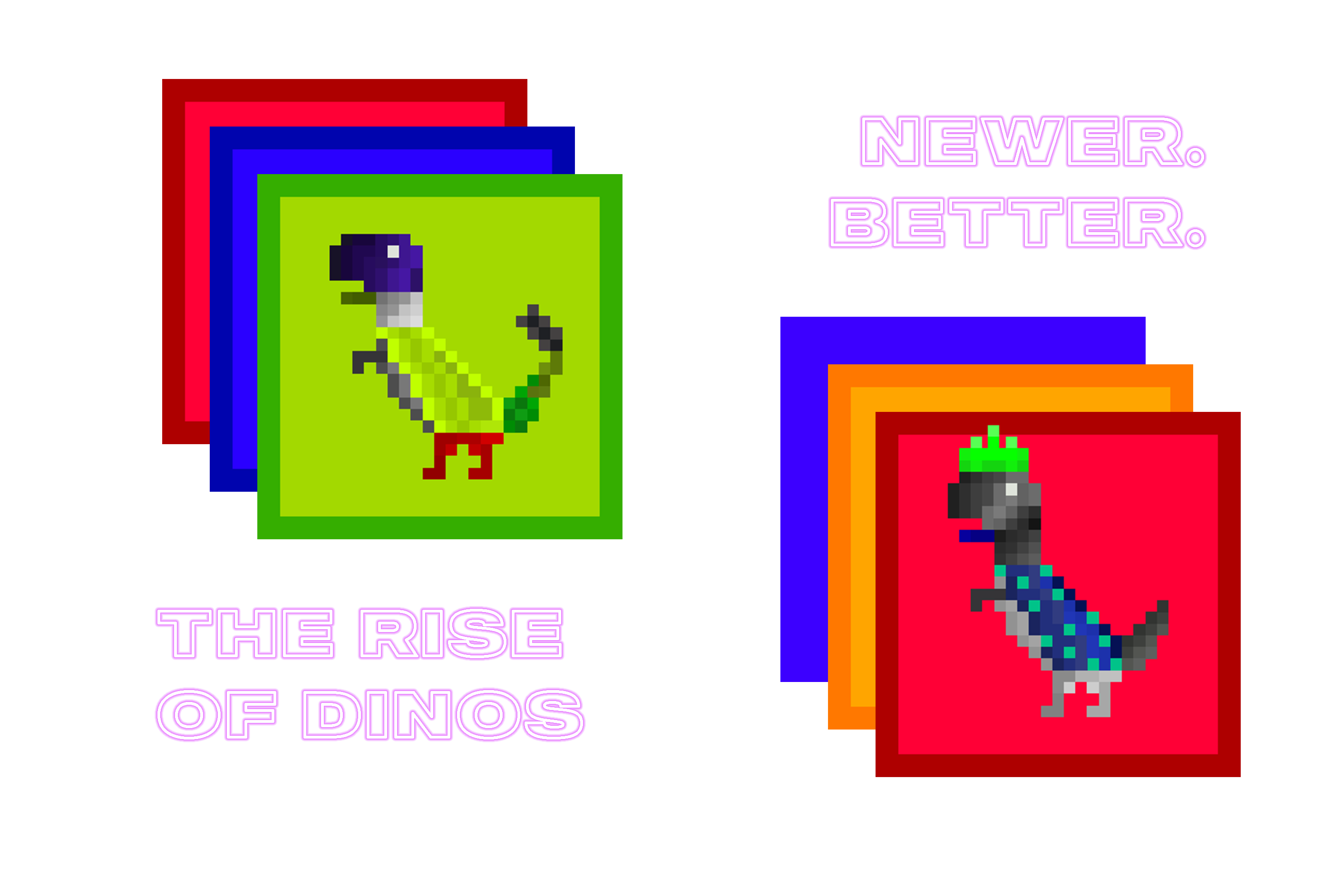 More than what a picture offers
More than a picture
Limitless opportunities.Benefits, no limits.
By becoming a $DINO holder you will gain access to a special community. What we offer is a membership and its unlimited benefits along with what traditional NFTs offer.A special, beneficial, and exclusive community built on the Radix DLT. This is more than an NFT project.
Just some of the things we offer
Some things we offer
Unique utilities and unlimited benefits.
Discover endless opportunities and utilities by joining the Radical Dinosaurs club. Everything run by and in sync with WeRadix, the first all-in-one platform on Radix.Join this amazing community today for constant exclusive benefits.
Various Collectibles
Buy and sell items like stickers, item containers, NFT upgrades, and autographs. Most available from airdrops. Details TBA.
Powerful Roadmap
A long roadmap. Constant airdrops of tokens and collectible items which you can then sell or buy on 3rd party platforms.
Surprise Events
Participate in all the events we schedule once in a while to earn tokens or specific items and to buy Dinos for 50% off.
Client Referrals
Bring your friends to the Radical Dinosaurs family to earn referral fees from all the non-OTC purchases they make. Details TBA.
Partnerships
We sometimes offer sponsorships, partnerships, and we arrange events with other NFT or non-NFT projects on Radix.
Documentation
Data transparency matters. If you are a developer, you can use our API for free to query any non-sensitive info. Details TBA.
Meet our leadership
This project is being run by experienced and trusted community members.
Mr. Radix

Founder & Developer

Jordon Tyler Jones

Head of Marketing

Tamas Horvath

Community Manager
Everything you need
Unlimited features
Radical Dinosaurs is updated constantly. By joining us, you will get access access to a lot of benefits, from airdrops to private auctions.
Constant airdrop of Radix altcoins.

Private auctions and giveaways.

Selling and buying Dinos.

Developer Tools (Details TBA)

Benefits on all WeRadix services.
Random gifts specifically for you.

A roadmap that is still updating.

Special access to future benefits.

Being a part of a great community.

WePass Registration (Details TBA)
Radical Dinosaurs is one of my favourite projects on Radix. Initially I purchased because of the unique pixel art and cool website, but the constant giveaways and DINO tokens kept me adding to my collection! I can't forget about the Dino telegram either—tight knit community that is so welcoming! I can't wait for the upcoming updates!
I love Dinos for one reason because that's all I need.
Em. (Mr. Radix). The kid is a legend and I'd hop on board anything he is doing or is a part of.