The Jurassic Roadmap
They are coming.
We found a few kinds of dinosaurs after the deadly impact. There are more survivors!
Constant Giveaways

We have done lots of giveaways, and we will always continue doing them.

Upcoming Events

As more Dinos find homes, we will drop more giveaways, airdrops, events, etc.

10% Reserved

Several stuff like giveaways and airdrops will be arranged by the Dino Team.

25% Reserved

Huge airdrops and giveaways will be done along with much more other events and actions.

50% Reserved

We will do even more huge airdrops and events. Time will tell the details.

75% Reserved

Presents will be distributed, floor price will likely increase by at least 50%

90% Reserved

Floor price will increase by 100% compared to the previous one.

100% Reserved

We do not even need to talk about the stuff we will drop when we sell out.

Clubs™ Full Release

Radical Dinosaurs Clubs™ is the first and only social platform built for a specific NFT collection on Radix.

DinoSwap™ Release

DinoSwap™ is a pre-Babylon swap app for Dino-related tokens. Details TBA.

DinoTrader™ Release

Trading, selling, and gifting Dinos will be available after all the Dinos are adopted.

Radical Dinosaurs Jurassic Club

An upcoming pack of 10,000 even hungrier Dinos, release date and more details TBA.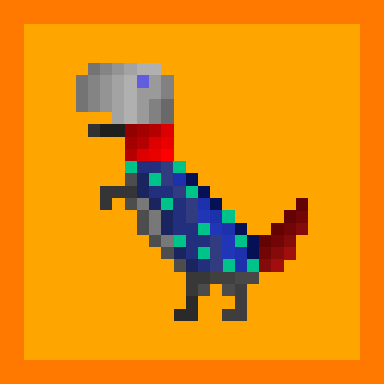 Get started
Grab your bags and adopt a bunch of new awesome radical dinosaurs.
Be careful as it's been tens of millions of years since we last fed them.
Take me there